Lær Kinesisk offers Chinese language and culture courses, lectures, translation services, assisting Norwegian companies in communicating better with customers and business partners in the Chinese market. The company works with large clients such as Huawei here in Norway.
Lær Kinesisk, which is also a member of the Norwegian Chinese Chamber of Commerce (NCCC) and the Norway-Hong Kong Chamber of Commerce, recognizes the cultural and business ties between China and Singapore.
-Many Norwegian companies work in both countries and Lær Kinesisk wishes to increase its network and find new partners in a different part of the region. SNCC offers a network of these companies here in Norway, says founder and CEO Jan Erik Christensen, who holds a Ph.D. in Chinese literat
ure and has lived in China and Taiwan for 15 years.
Learn more about Lær Kinesisk.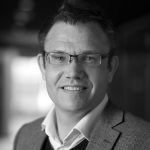 Photo: Jan Erik Christensen