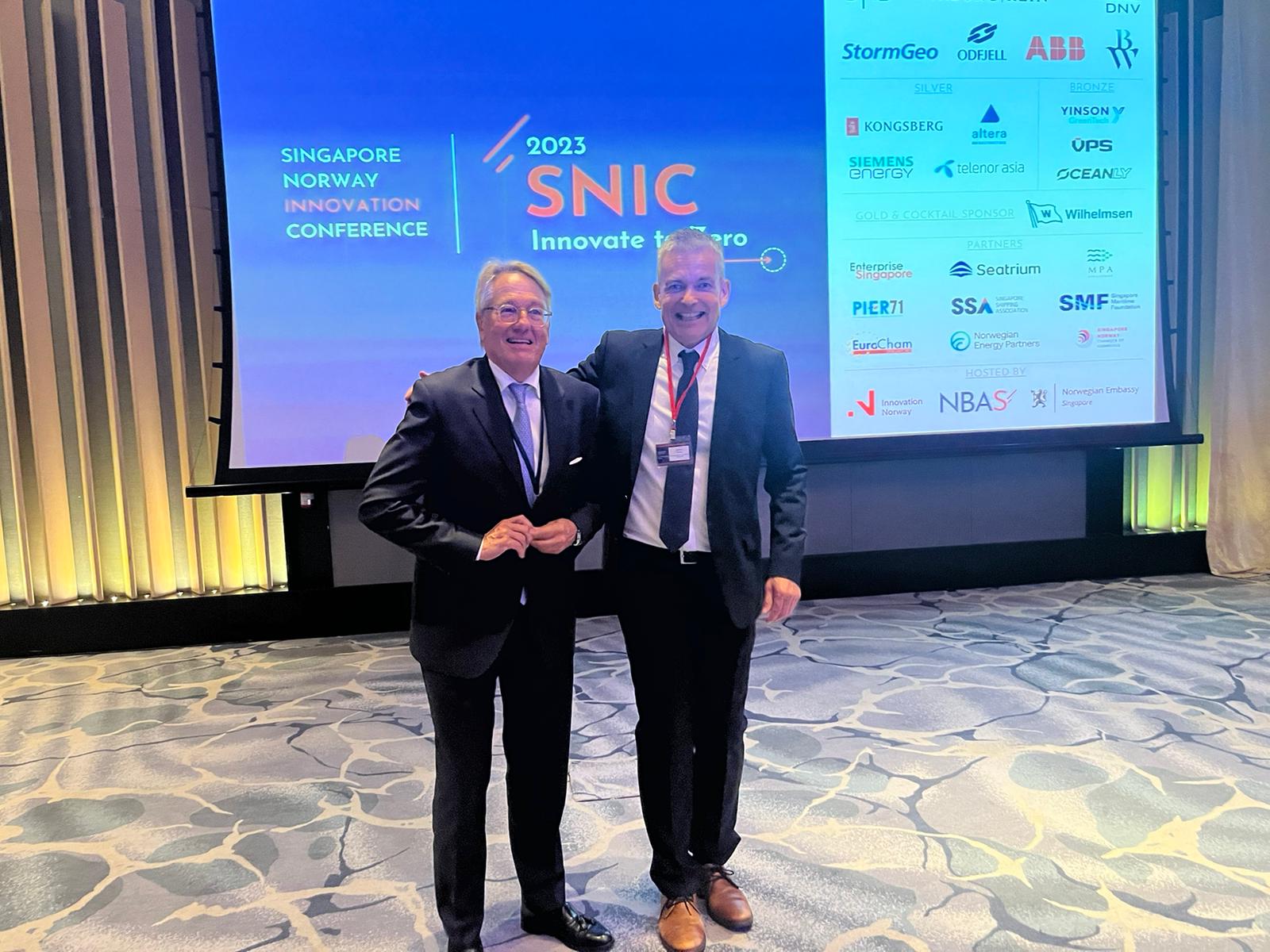 Erik Borgen, Chairman of SNCC and Anders Hegre, Executive Director of NBAS Now that SNIC 2023, the Singapore Norway Innovation Conference, has concluded for the year, we celebrate a truly successful and innovative conference. Team Norway in Singapore arranged a great conference, where SNCC was honored to be a partner. The SNIC Conference, arranged by NBAS - The Norwegian Business Association in Singapore, is a unique opportunity to drive innovation...
Singapore Norway Chamber of Commerce (SNCC)
C/O Wikborg Rein Advokatfirma AS
Dronning Mauds gate 11, 0250 Oslo, Norway
Organization number: 917 843 201

NEWSLETTER
Stay updated. Sign-up to our newsletter.