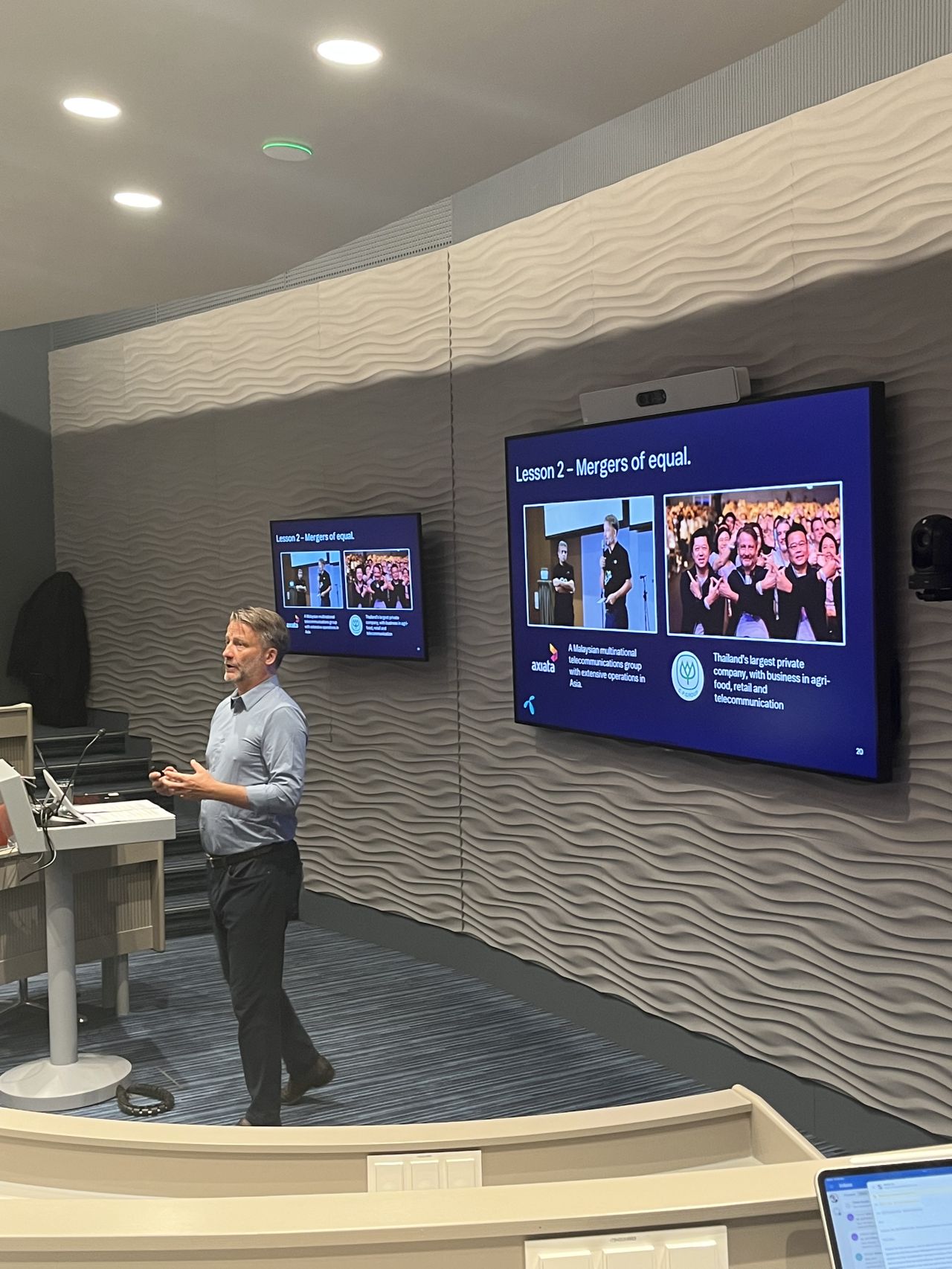 Friday 16th of June, we invited our members for an exclusive session together with Jørgen C Arentz Rostrup, Executive Vice President and Head of Telenor Asia based in Singapore, at Telenor terrific offices at Fornebu. During the event, Jørgen shared valuable insights and perspectives on Telenor's business strategy in Asia. He discussed global industry trends and their impact on the telecom sector and Telenor's strategic shift to capture value and drive growth by closing two megamergers, DTAC with True in Thailand...
Singapore Norway Chamber of Commerce (SNCC)
C/O Wikborg Rein Advokatfirma AS
Dronning Mauds gate 11, 0250 Oslo, Norway
Organization number: 917 843 201

NEWSLETTER
Stay updated. Sign-up to our newsletter.