While most of the world's attention right now is on how to solve the present health crisis and tackle the adverse economic impact of the lockdowns, there will come a time after the crisis when we return to a new normal. The question, however, is what a new normal will look like and how significantly it will change from the world we know today.
As introduction to the SNCC Annual General Meeting we invite you to a webinar on Wednesday 17 June where Pål Arne Kastmann and Per Christer Lund from Innovation Norway's office in Singapore will give you a briefing on Singapore's Ocean Industries post Covid-19. The webinar starts from 09.00 am and lasts until 09.45 am Norwegian time, and is open to all members and friends of SNCC. All members are welcome to attend the Annual General Meeting, which will start at 09.45 am and end at approximately 10.30 am.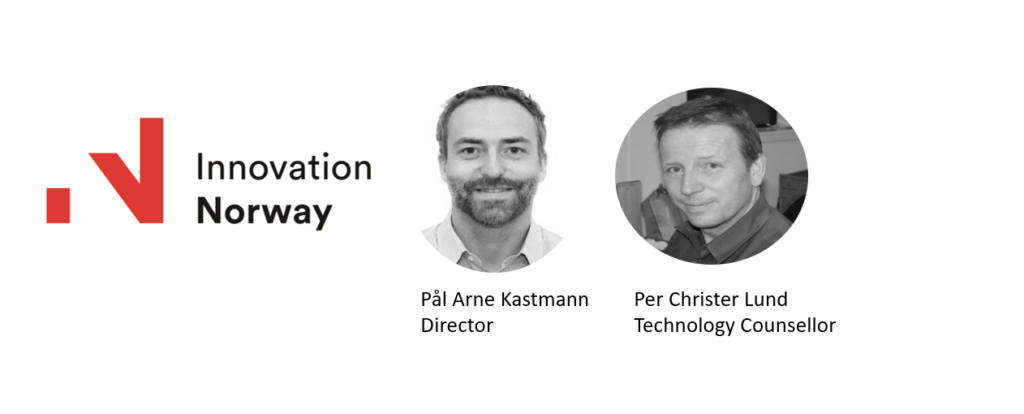 Pål Arne Kastmann is Director of Innovation Norway Singapore and sits in the steering group of Nordic Innovation House Singapore. He has previously spent eight years in China, during which time he was Sector Manager for Energy and Environment at Innovation Norway China and Manager of the Norwegian Energy and Environment Consortium (NEEC). He also worked for the Ministry of Foreign Affairs and was part of the team setting up the Norwegian Consulate General in Guangzhou in 2008. He has a master's degree in Chinese and Economics from the University of Oslo and the London School of Economics.
Per Christer Lund received his Master ("Sivilingeniør") and PhD from the Norwegian University of Science and Technology in chemical engineering in 1985 and 1992 respectively, and currently holds the position as Technology Counsellor at Innovation Norway's Singapore office. He is the previous Director of Innovation Norway Middle East and Commercial counsellor at the Norwegian Embassy in UAE, and has held other positions such as Principal Consultant for DNV GL Energy Scandinavia, Advisor to Statkraft (largest renewable energy utility in Europe) on innovation and international business development, Senior Advisor to Japan Electricity Power Exchange – JEPX and Senior Vice President, NordPool Consulting. Lund specializes within international relations, energy, technology, and energy markets.
80 % of all Norwegian business in Singapore belongs to the ocean industries
Norway has had a maritime presence in Singapore since the 1850s. Even today, approximately 80 % of all Norwegian business in Singapore belongs to the ocean industries. Over the past decade, the maritime and offshore sectors have gone through substantial changes as a consequence of disruptive technologies, such as digitalisation, autonomy and clean fuel.
Recently, we've also witnessed the emergence of offshore renewables and aquaculture as new areas of growth in the region. In this new era of uncertainty, however, it is very difficult to predict the future. We cannot for sure know how the virus will develop, how many waves of transmission we will see, and how markets and governments will respond.
There are also other trends which have been compounded by the pandemic. Will global trading patterns and supply chains become more regional? Will oil prices continue to fluctuate? Will we see substantial changes to the workforce and the way we work?
Developing scenarios might be a helpful tool to better understand and prepare for possible outcomes. Together with public and private stakeholders in Singapore, Innovation Norway have discussed the issues affecting the future development of the ocean industries in Singapore, and what various future scenarios might look like.