Erik Borgen, Chairman of SNCC and Anders Hegre, Executive Director of NBAS
Now that SNIC 2023, the Singapore Norway Innovation Conference, has concluded for the year, we celebrate a truly successful and innovative conference. Team Norway in Singapore arranged a great conference, where SNCC was honored to be a partner.
The SNIC Conference, arranged by NBAS – The Norwegian Business Association in Singapore, is a unique opportunity to drive innovation and create new business opportunities, especially within the maritime industry. SNIC 2023, themed 'Innovate to Zero,' directed focus on crucial areas like talent acquisition, digital infrastructure, innovative funding strategies for the green transition, clean power, and carbon capture solutions. Gathering industry leaders and regulators from Singapore and Norway, the conference sparked insightful and thoughtful dialogues.
Participation in these events, graciously arranged by our sister organization NBAS, proved to be rewarding for SNCC. The conference had great speakers and panels discussing to approximately 250 delegates how it will be possible to reduce carbon emissions, not least through new innovations in the Maritime and Offshore Sector. Many thanks to Anders Hegre of NBAS and the rest of Team Norway for arranging this great event.
The same night, the Annual Norwegian Seafood Dinner was arranged with over 1000 guests. An awesome buffet dinner with the best of Norwegian seafood that there is. At the event, Ms. Beng Tee Tan, Executive Director of the Singapore Maritime Foundation, which is also a partner of SNCC, received the NBAS Award for her work over many years furthering the strong ties between Norway and Singapore.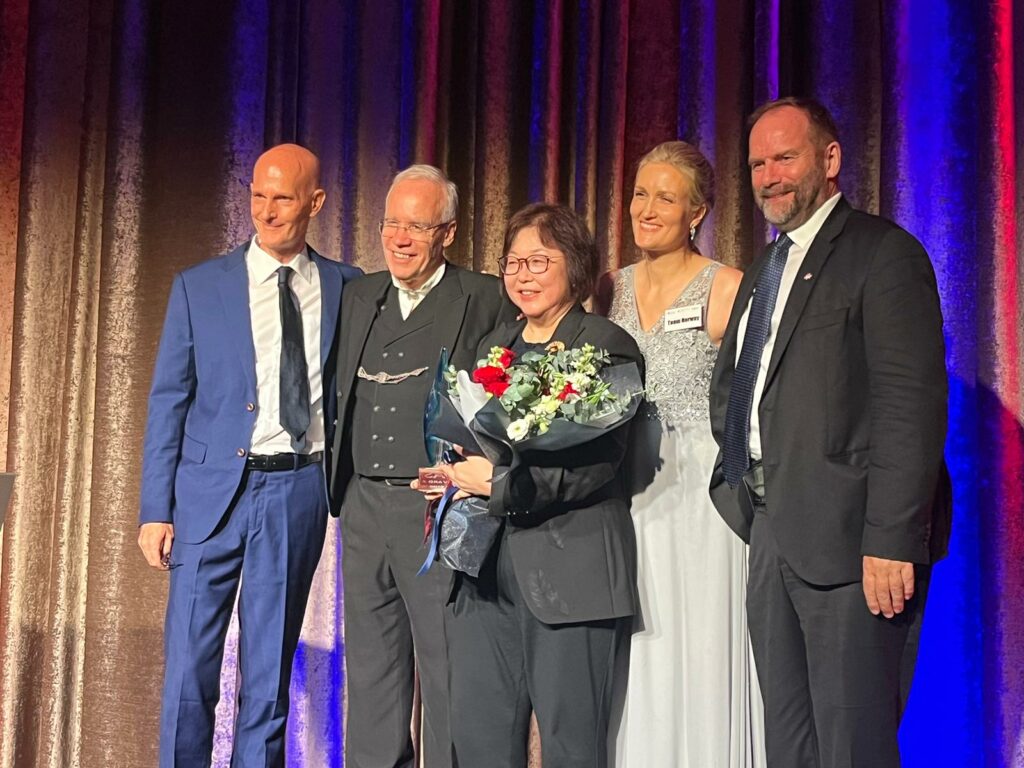 We are inspired by the outstanding efforts of NBAS and Team Norway in cultivating innovation and partnerships between Singapore and Norway! Discover more about their impactful work at NBAS' website.